How to Prepare for Next Tax Season Now
How to Prepare for Next Tax Season Now
August 14, 2012
Comments Off

on How to Prepare for Next Tax Season Now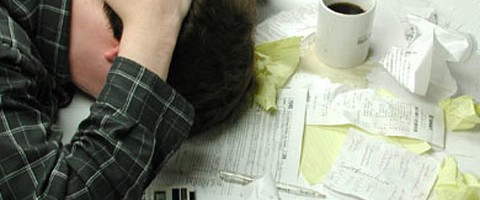 Lapowsky is a reporter at Inc. magazine
Plan ahead and avoid common last minute mistakes next April 30th.
Hopefully at this point in the year, you've finished reveling in your tax refund or you've quit bellyaching about the hefty bill you had to fork over. Now, it's time to do the unthinkable and start planning for next tax season.
It may seem like a vicious cycle, but remember, the more you prepare now, the less headaches and gray hairs you'll accumulate come April. That goes without mentioning the amount of money you'll have to pay your accountant to weed through a year's worth of disorgIssie Lapowsky is a reporter at Inc. magazineanized invoices, bank statements and receipts.
'The more homework [business owners] can do themselves, the more savings they can make as far as paying tax preparers for their time,' says Adam Spiegel, a Miami-based certified public accountant and partner with Morrison, Brown, Argiz & Farra.
To get a head start on your taxes, Spiegel suggests using the word 'plan' as a guiding acronym for the year.
P stands for 'prepare your records ahead of time.'
L stands for 'list your issues and questions.'
A stands for 'analyze your financial statements for accuracy.
N stands for 'note the changes in laws during the year and discuss them with your tax advisor.'